Regular price
Sale price
$15.00 USD
Unit price
per
Sale
Sold out
You do not want to miss out on trying Freddsters very own Salsa Macha.
You've probably heard about the popular Asian Chili Crisp, this Salsa Macha is essentially the Mexican version. It adds a little extra kick to everything from Tacos to Chilaquiles to Pizza and even just tortilla chips.
Our product is locally made in Mcallen Texas in small batches. Although we have done everything possible to ensure it arrives to you in perfect conditions, some leakage of the oil from the Salsa Macha may occur while in transit. Each jar of Salsa Macha comes individually bagged to avoid any mess if it does leak. We have individually checked and tested all jars, if your Salsa Macha has leaked some oil, simply wipe it clean, open it up and start enjoying, it is still perfectly safe to eat.
Salsa Macha is oil based, the oil used gets so flavorful with of all the peppers and spices. Because of this you'll want to use it for cooking as well. If your salsa is looking a little dry, feel free to top it off with your go to cooking oil, mix it around and keep using. Getting more bang for your buck. 
Ingredients: Oil, Corn and Canola, Onions, Peanuts, Pumpkin Seeds, Sesame Seeds, Garlic, Pepers, Pasilla, dried, Tortillas, Guajillo Pepers, Chile de Arbol, Peppers, Ancho, dried, Salt, Oregano 
Contains: Peanuts, Sesame 
View full details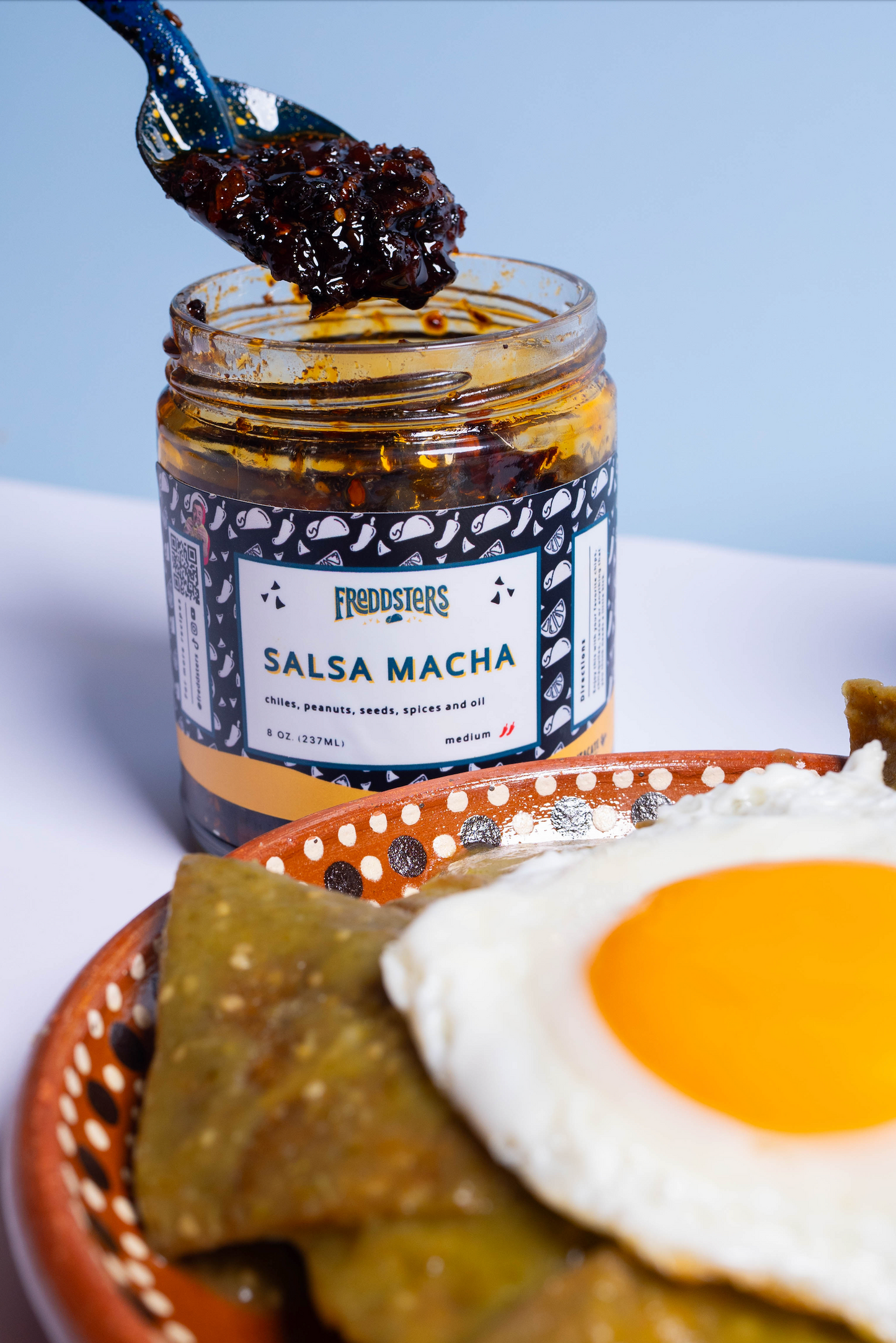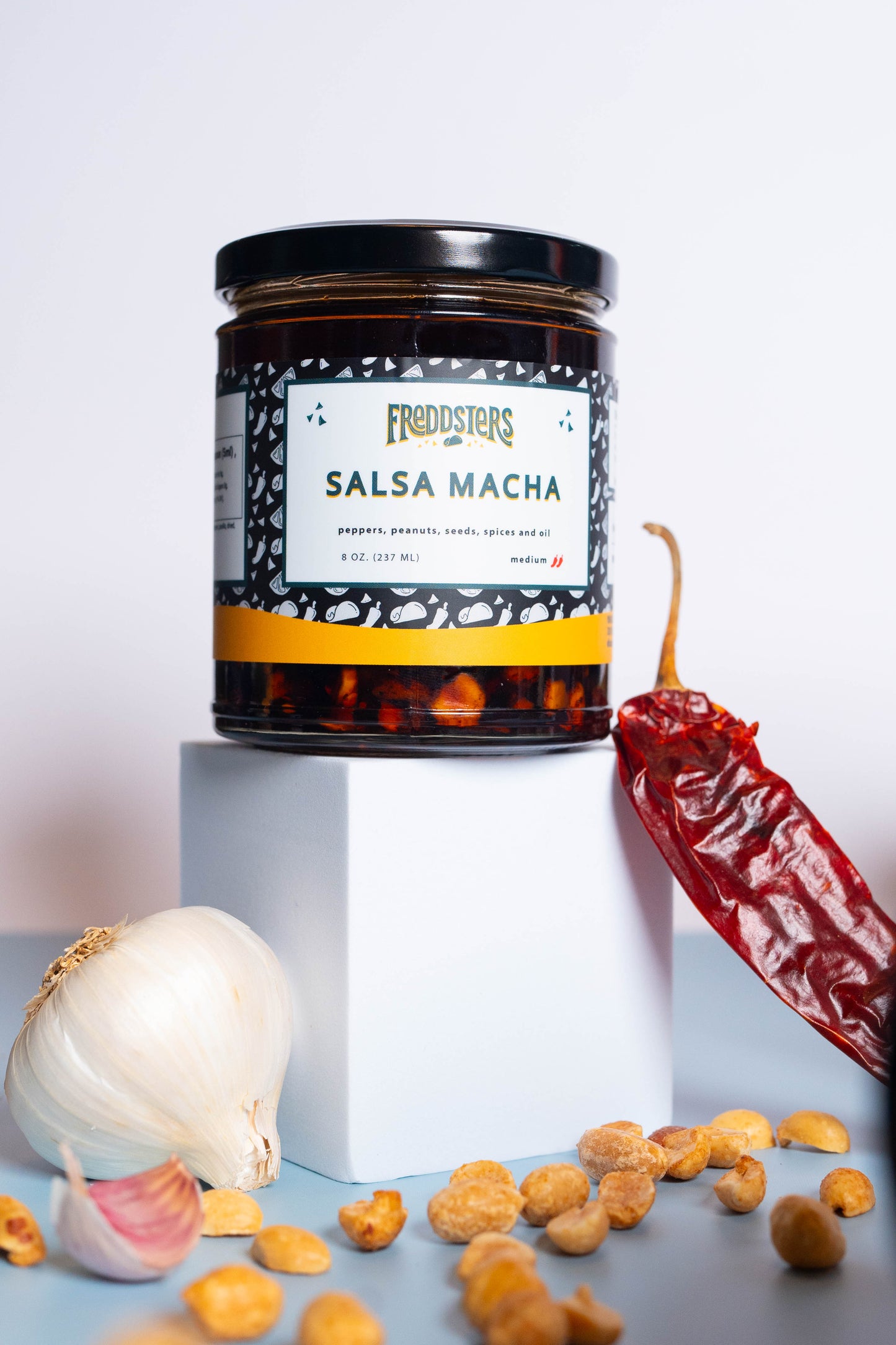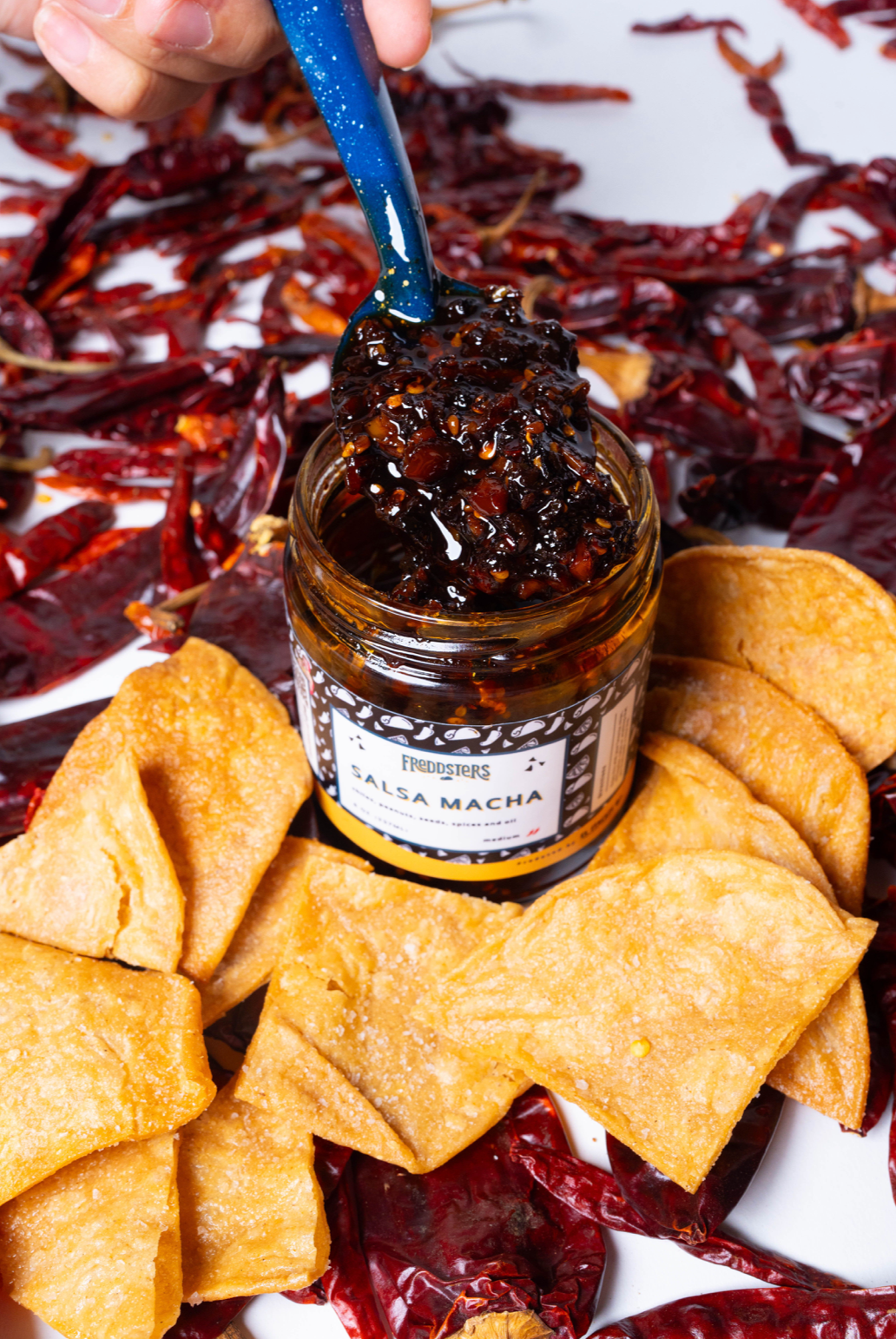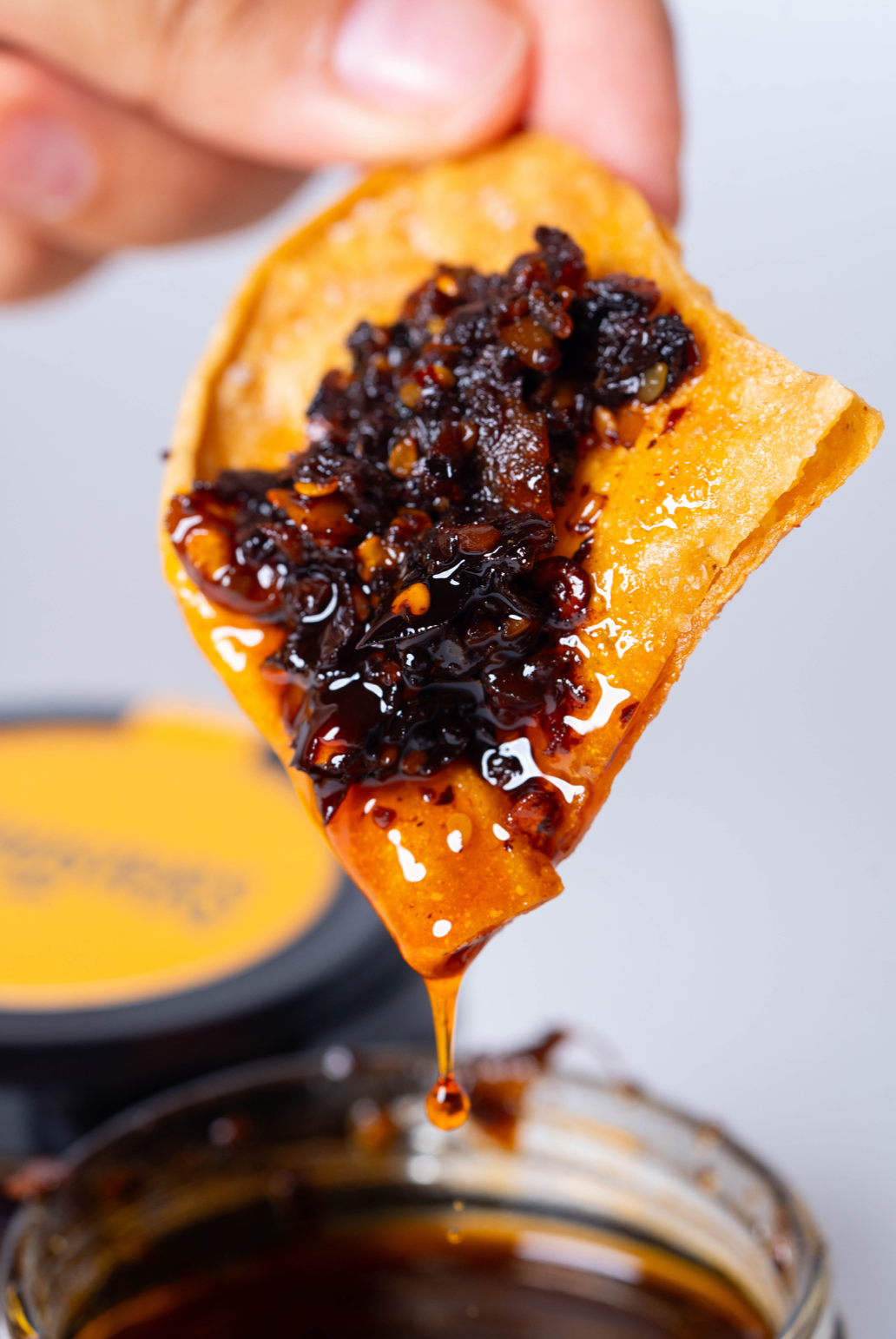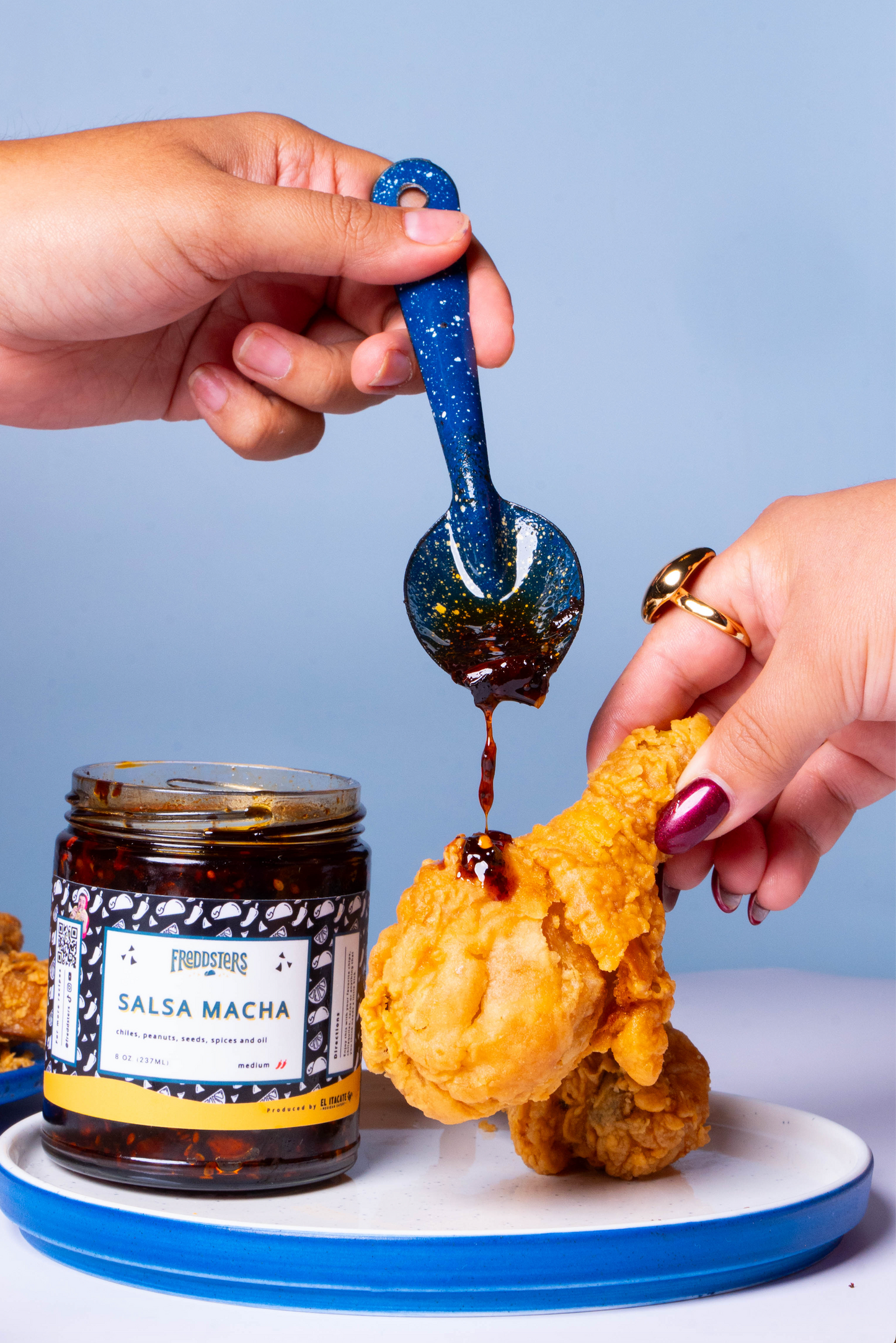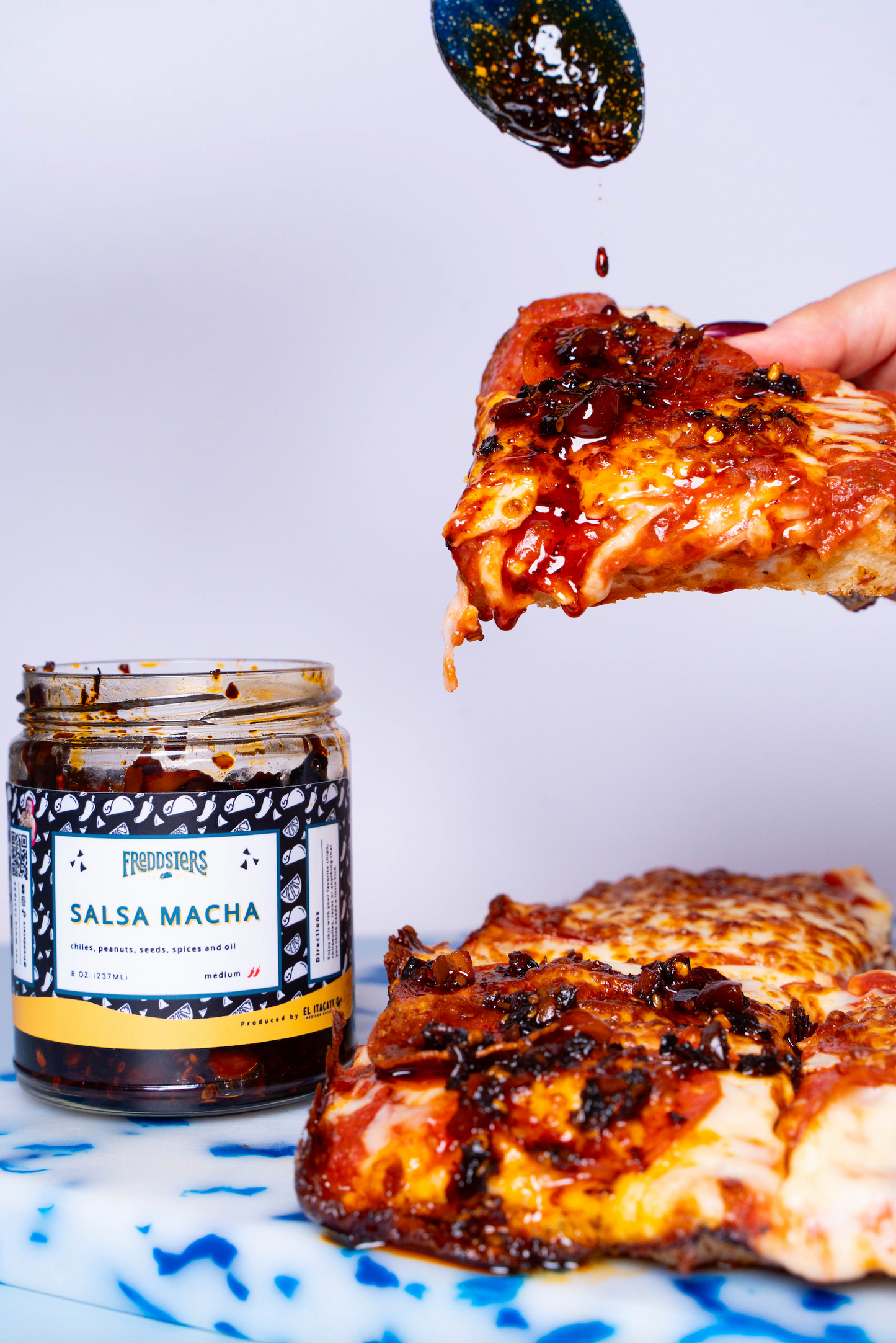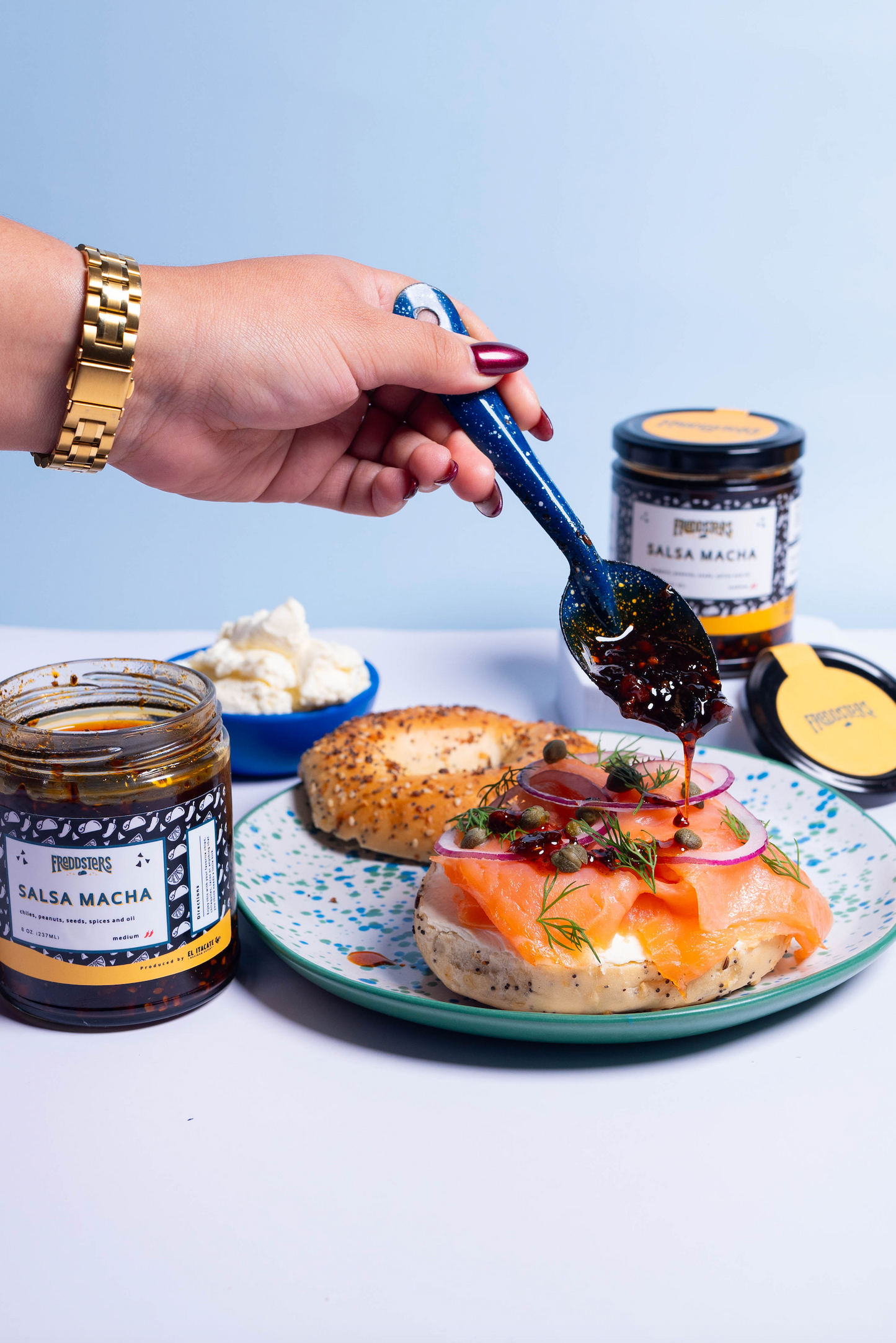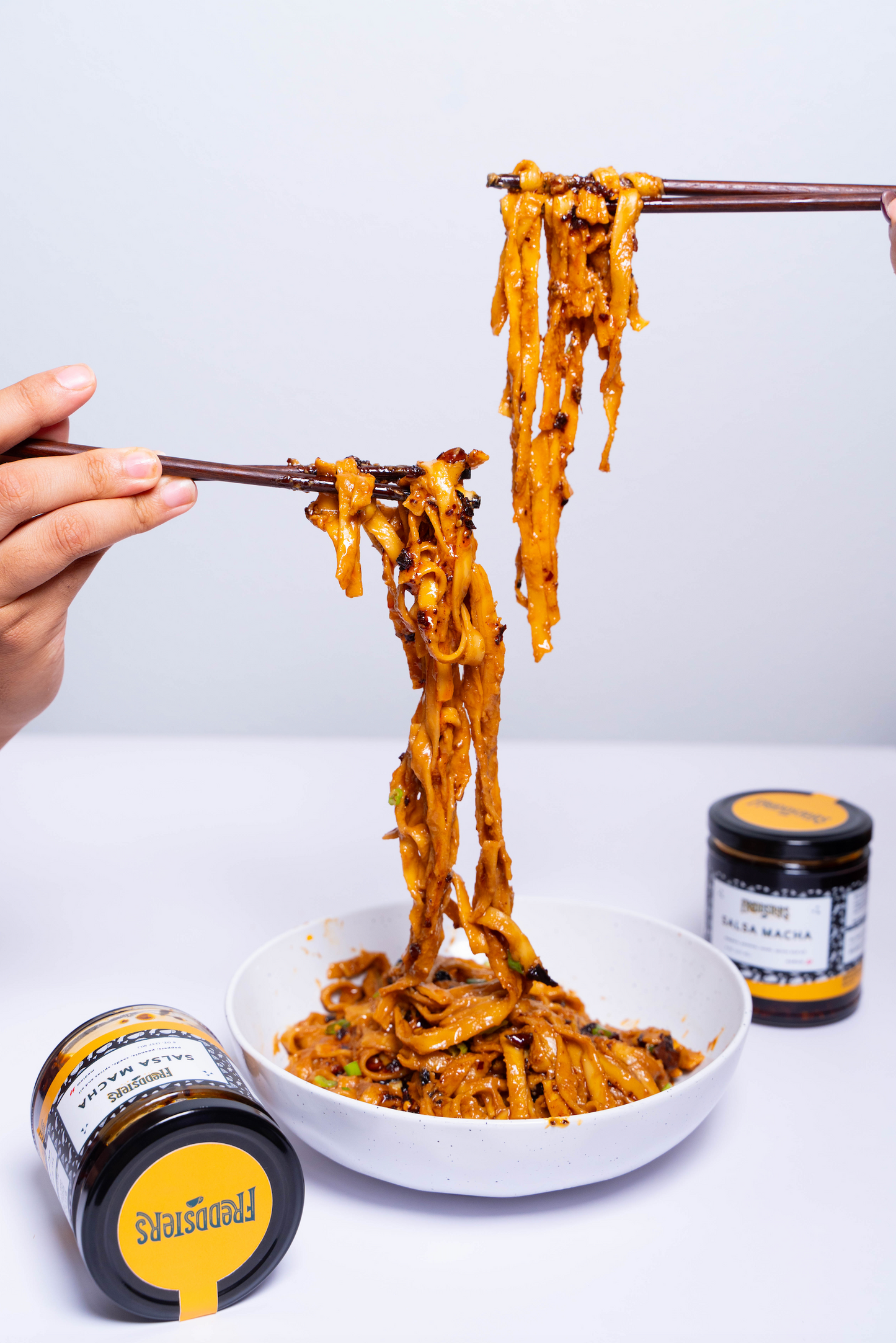 It's so flavorful and has just enough heat to make you curious to see if you could take more heat 🤤
I will definitely be restocking once I'm halfway finished with this jar!
I use this on all foods I would normally add salsa to and it is delicious. Just a little bit adds lots of flavor!
Tastes good
I really enjoyed the salsa. I just finished ordering my second batch (this time I made it a 2 pack). I would say that this is a mild/medium salsa (if you're experienced with salsa). I cannot wait until the spicy one comes out. You definitely can taste the depth of flavor, and let me tell you that it is amazing. I have put this salsa on just about everything... pizza, instant ramen, tacos, huevos, tamales, sopas... you name it! I just keep mine on the counter. There is no need to refrigerate. Congrats on an amazing salsa!
Delicioso
The products are delicious. Be weary it does have a kick.